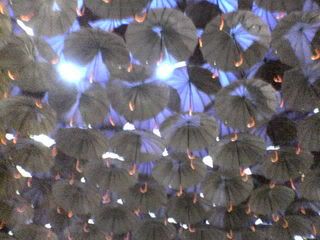 Monday, February 06, 2006

so annoying!



why are my recent posts disappearing?? dammit did someone hack my a/c? grrrr

Monday, January 30, 2006

How I wish I could surrender my soul;
Shed the clothes that become my skin;
See the liar that burns within my needing.
How I wish I'd chosen darkness from cold.
How I wish I had screamed out loud,
Instead I've found no meaning.

I guess it's time I run far, far away; find comfort in pain,
All pleasure's the same: it just keeps me from trouble.
Hides my true shape, like Dorian Gray.
I've heard what they say, but I'm not here for trouble.
It's more than just words: it's just tears and rain.--james blunt

it's just tears and rain.........

Wednesday, January 25, 2006

i hate it when a guy doesnt stand up for u

and what's worse, doesnt allow u to stand up for yourself.

i dont want, i dont need that.

but all u could say was uh, ok.

wished i didnt call .......

it's been exactly 10 years since.....



u thought u were too cool

i thought u were aloof.

it's taken long, but 5 years on from then i see,

my value aint what u judge and deem.

too much of it, but none introspect on ur part

cant u see the lives u've hurt and torn apart?

disregarded, pushed aside or being condemned

one by one u've left jaded those who thought of u as a friend.

except maybe, them apples of ur eye.

who may shield u but they can be quite blind.

to the oblivious of course, since they weren't subjected to them.

but 10 years 10 years on......

u still think u're cool

but we've lost respect for u.

now older and wiser,

but still healing from what u and ur aides have done

we see a harsh people-depreciating tool.

if that makes u feel better,

then we're sorry for u pastor.

u aint have that effect on us

and remember, self introspection first

before u move to remove the speck from ur brothers' or sisters' eyes.

yes yes it's u, sadly the person whom everyone detest now.

disclaimer: the author is merely expressing her view and has no intention or motive whatsoever to condemn or offend anyone or any organisation living or dead. any offence taken is regretted.

Tuesday, January 24, 2006

them species of greater faith??

i cringe at the thought of having eaten ants together with my bah kua. eew, that's gross, i thought. so i've discovered ants crawling towards my bah kua, them buggers! u bet i kicked up a commotion, yelling for my dad to kill them all. (oh that i'll admit i am a typical gal) but give me lizards any day and there'll be no such commotion.

what amused me was the conversation with daddy. it was as follows.....

me: dad how do u keep the bah kua ants free?

me: oh ya u used to place them on top of a bowl sitting in a larger bowl of water right?

dad: yes but after some time the ants still managed to get to them

me: ??!!!!!

dad: yup they swim through

me: huh arent they supposed to drown?

dad: no they find this layer of suspended dust and air particles and they wade through it just right above the water surface. especially if ur water has been a day old.

me: omg, u're kidding!

dad: im serious, i'd observed them before.

dad: (laughs) so u see, they are of greater faith than us. bcoz they believed and walked on water.

me: ............................. maybe they just evolved. after all it's survival of the fittest.

and we proceeded to ensure no ants were on our bah kua.

too much is just too much



i should be resting at home but instead i find myself cleaning the house in bid to contribute to the "good daughter" title. now with a pounding headache and a bad backache, im wondering if i should have even lifted a finger in the first place.

after 5 hours of cleaning, i've found.....

enough old foodstuff to feed an army of hungry kids. of course, that would result in mass tummyache too. throw.

too much old clothes. throw.

useless containers and waterbottles that date back to my kinder days. courtesy of my ex maid. throw.

tons and tons of canned abalone, vacuum-packed abalone, dried abalone... enough to feed a mini starving nation. i wonder where did those ever come from, not that i exactly like them. keep.
they should stock up on scallops and lobsters though...

loads of shoes. belonging to mummy. and i still cant rival her shoe count. whatever her excuse for them, i'll still chirp "look ma, i've got less shoes!"

oh yea, this is a generation of excess, like a certain someone would say.

Monday, January 23, 2006

i wonder................

which is worse?



outwardly high maintenance OR emotionally high maintenance



i think i shd start a blogpoll...

which would the ladies pick and which would guys rather??

but since im not much of a high-strung personality, i would root for outwardly high maintenance.
afterall, it's ok to spend within the earning capability (which of course has to be huge).

need a job. fast.

public transport? no thank you..



my misadventures while mrt-ing to work are too numerous! weird guys staring at me from head to toe, pple just cant stand straight but can only stand at an angle to the ground, bad BO, irritating rebonded hair girls who keep flicking their hair into my face, stepping on toes.. the list goes on and but these are the least of my annoyance to put me off public transport. seriously, given the erp, yet another erp, ridiculous parking fees and the jam, i would very much rather drive. seriously do not. thrive. in. those conditions. my biggest disappointment is with those who are really impolite, to say the least. men push and shove and dont even apologize when they hit u, people crowding the entrance of the mrt without even letting others alight first, even aunties and uncles who for some unknown reason, simply have to walk into u and push u hard even though there's like miles of space around. wow, so much for a country that can qualify as first-world. how annoying! any efforts in educating to bring change may prove futile, i believe, unless they are grounded in rehab institution for lack of courtesy. the surprising bit? even some execs behave like that too, though they make up a small portion. what harrowing experience and a friend said this is what it means to be singaporean. im starting to wonder if this is what defines the singapore culture. i guess it's hard to adapt back huh? kudos to pple who still give way to alighting passengers and apologize when in the wrong. and guys who do not push or shove pple around. afterall, it's the charm of good ol'fashion manners and courtesy that earns the respect. and like i'd said, i think im can be a prissyass sometimes so if u'll excuse me, i've gotta work out how many ends to cut in order to afford my own transport+++ in future if i shd decide to return for good.

out on M C , please try again later.. or not.



i've been making a mental note each day to blog about the whimsical things that amused me but at the end of it was someone too tired to sit by the laptop. with a less than perfect memory by the end of the week too.

the past weeks have been filled with hectic work life,meeting up with friends and catching up with family, amidst a futile attempt in getting some shopping and pedi done before cny. it finally took an mc to start blogging again and i've concluded that it'll be hard to blog once i start for real. yea i like the sound of that. the pressing need and desire to transit from "depend-on-daddymummy"to "i-earn-my-keep", especially now that im adultish.... and like my twin and i put it, we better earn a whole lot of moolah to be able to fuel our wants. and heck, of course my mc is legit. i dont get paid for missing work hokay! had to draw what seemed like a gallon of blood as i casually joked about how my doctor's syringe seemed to be increasing in size with every visit before she admitted those were the large sized ones....

others lose weight when they're sick. but from the way i'm progressing with food, i'll be a balloon too soon. the usual. i need to lose weight! tone up! whatever u call it...

and the much needed rest..............

Wednesday, January 11, 2006


they call me the potato-kiah. i prefer to think of it as someone who loves western food. ok so maybe italian, mexican, french.... aint western but u get what i mean? and so on yet another glorious heavy downpour public holiday, my family decided to get tog at angus! yes, i ate salad. but caesar salad aint healthy. it's far from that in fact! im disappointed they didnt have anchovies like the caesars in melb : ( and i hated the chicken coz it was breast meat! dis-gus-ting! urgghh.. but t'was the company of the family + chad that i enjoyed the most! nothing beats the family....


gastronomical delights! it's been all about food, food and more food. a pity my cam died on me a couple of times thus the limited pictures!

zion road's prawn noodles char kuay tiao.. i hate it! my fav sambal sting ray teh tarik ice cream carl's jr is fantastic! im so glad they finally have it in spore!! beef chilli fries portabello mushroom burger my funny burger chad thinks paris hilton is no big deal. he can act sexy too... haha! yummy mushrooms!! an enjoyment! i told u size DOES matter! uh.. low carb option? would that be multigrain burgers? yucks! guacamole bacon burger??!! tempting durian cake covered with choco fudge! by far the best! darling and i check out the pounds i've piled on these weeks......


i never liked creamy stuff. except black angus' potato soup. oohhh.. check out the bacon bits!
wild west onion. tangy! delicious! but contributed to an extra pound......... recently chad has been suffering from a spate of 'lets-b-adventurous-in-ordering-n-get-not-so-yummy-stuff' events and he can only look on enviously at my delicious food!!! i love ribs! he says im greedy but then i caught him being even greedier let me show u what great food i've ordered sheepish look as i managed to stop myself from being caught devouring my ribs my delight!

black angus was yummilicious!!! chad n i both ate so much that we could barely walk..... simply love public holidays now that there's work... ; )

pepper rice. we actually paid to cook our own meal.. haa. and mr darling was so famished that he dived right into 'playing' with the food, so he says! but surprisingly, it's not too bad. :)

Saturday, December 31, 2005

it's all be done woo woooooo



hairdresser said soft perming, i said no

i shd have said no when i was persuaded not to cut my hair short

afterall, it's feeling good that matters

the hair issue is such a disaster

and im irked by how little attention was paid to cutting my hair as she rushed ard like a headless chicken bcoz of i dunno wat.

shall see what i can salvage tmr if not it's back to another for the chop! :(
about

quirky. fiesty. opinionated. techno dummo. suspected anti-techie. neurotic at times.
would love to travel the world and learn about cultures and languages
so little time so much to do
plays.musicals.concerts.partying.shopping
WISHLIST
Everlast freestanding bag
Wakeboarding, golf, tennis lessons
Integra type S
Nicole Richie's current sytlist
yummy golden bronze tan
AND I SAID....
October 2005
November 2005
December 2005
January 2006
February 2006

MY CHUMS
April
Babes
Beth
Bran
Cherie
Chin anh
Dawn
DX
Ernest
Eve
Fang
Germaine
GreenT
Huat
James
Jayne
Janice the chios
Jo
Jolyn
Jonathan
JYG
Joel
Joel Koh
Kang
Lou
Mellie
Michelle
Munkeong
Pearl
Sofia
Sophia
Su
Vivien
Veechan
Waiwai
Walid
Willie
Yiffie

Reads & Links
The Adventures of Pudding
Xiaxue
Rice Bowl Journals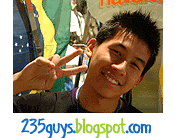 SILENCE AINT GOLDEN!